Blue Knights® Ohio XVIII



Upcoming Events & Ride Schedule

Sunday, April 27, 2003, @ 10:00 am.
I just checked with the weatherman for the Sunday, April 27, 2003, forecast. He has told me that it will be a perfect day for riding the motorcycle.
HIGH: 71º
LOW: 44º
Brightening Up & Warming Up.
So, taking his advice, the Blue Knights Ohio 18 chapter will meet at Perkins Restaurant on State Route 95, in Marion, Ohio. We will meet at 10 AM, have some coffee and ride from there.
This will be called "THE LAST MINUTE, WHO KNOWS WHERE WE ARE GOING AND WHERE WE WILL END UP, BUT LET'S GET TOGETHER AND HAVE SOME FUN RIDE."
Reply from Bob Flanagan:
The Ohio V1 Breakfast ride to the Fighter Squadron Restaurant near the Akron Canton Airport is on for Sunday the 27th. Good crowd usually shows up and good food. We are going to it if you all can make it we will see ya there.
May 9-16, 2003
COPSRUN to DC
All information on this event can be found on this link.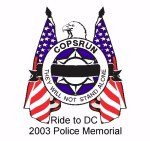 May 23-26, 2003
Memorial Day Weekend...we have been invited to participate in the 2003 Pigs in the Smokies event.
"I just wanted to send an invitation to the "2003 Pigs in the Smokies." We welcome all out of conference chapters. There is a link with information and registration on our TN III website. We are real proud of our area, and Knoxville is getting ready to host the "Honda Hoot" for the 3rd year in a row, so we must be doing something right.......... Feel free to pass this info to all of your members. We would be glad to have you. Beware though....the "Dragon" has been known to lurk nearby (Deal's Gap~~318 curves in 11 miles~Ride at your own risk~I have included a link to their site as well). Hope this email finds all being well. Have a GREAT week and "Ride with Pride""
July 13-18, Blue Knights International Convention, Chesapeake, Virginia. Note: Lois and I will be going to this. If there is anybody else who would like to go and travel there with us, let me know.
"Back to the Sea" Application Form and hotel
information is available from the web site.
July 25-27, All Indiana Rally, Muncie, Indiana.
Place: FOP Muncie Indiana
Camping - Full Showers etc. available, Chilli Friday
Poker Run, BBQ and Music Saturday

August 8-10, 2003
Summer GLRC Meeting
Hosted by IL XIII
Collinsville Holiday Inn
1000 Eastport Plaza Drive
COLLINSVILLE, IL 62234-6107
Toll-Free: (800) 551-5133
Tel: 1-618-345-2800
Fax: 1-618-345-9804
Email: hicollinsville@aol.com
Rooms will be $80 per night
Registration
Pre-registration $60.00 (13 & older)
Child $30.00 (6-12)
Under 5 Free
For More Information
Contact: John Gagliardo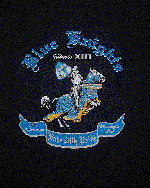 October 5-7, Ohio 18 Chapter Ride, Smoky Mountains. Yes, we will travel to the Smoky Mountains, so that we can tame "The Dragon" once again. For those of you who haven't heard about "The Dragon," it is US-129, which has 318 curves in 11 miles. This will be our chapter 5th anniversary for this trip. Make your plans now. I will be contacting a motel later this summer.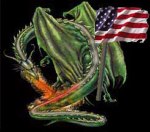 Ride With Pride