Blue Knights® Ohio XVIII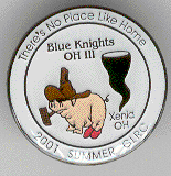 Summer GLRC 2001

There was an excellent turn out for the Summer GLRC
held at the local fairgrounds.
The Greene County Fairgrounds were recently rebuilt due to a
tornado taking out most of the facilities.

This is Ohio 18's President and the GLRC Vice-Chairman
John P.T. Gordon and his
Grandson Ian C. Gordon.
(Ian's first real "big boy" motorcycle ride)
(Bringing him up right!)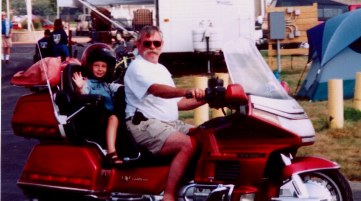 Young's Dairy is located just north of Xenia.
Young's not only has some of the best Ice Cream in the World,
but they also have a petting zoo with goats pigs and suprise cows.
I encourage everyone that is in the area to go to Young's.
It's open all year long.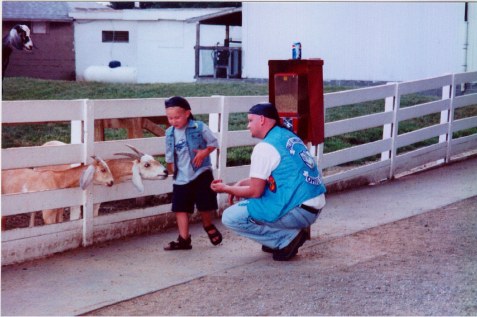 As every Blue Knight knows, It's all about FAMILY.
My son (Ian) is a third generation Blue Knight.
He's the one on the far left.
Some of the friends that are made during these event last for
a life time. I still keep in touch with all the kids I grew up with
during the rides.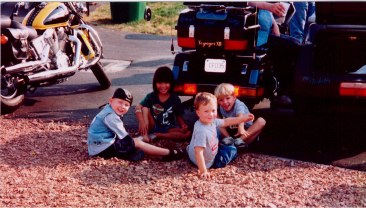 Some of the most unique motorcycles come out
during the Blue Knights Rides.
This is an Esctasy Special from Lear Unlimited.
Dick Lear always has the most exotic toys.