Blue Knights® Ohio XVIII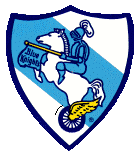 Midwest leg of the 2003 COPSRUN to DC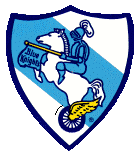 Proceeds go to the Concerns of Police Survivors
Sponsored by the Blue Knights Ohio XVIII
Motorcycle Ride from Ohio to DC to meet the COPSRUN
All retired and current law enforcement officers are welcomed
We will attend the Law Ride on May 11, the Candlelight Vigil at the National
Memorial on May 13, FOP Memorial Service on the 15th, and the
COPS Survivors Picnic on the 16th
Leaves from the Cracker Barrel Restaurant at US36 and I71 in Delaware, Ohio at 0800 hours on Saturday, May 10, 2003 for DC.
This ride is one day away from Washington DC and National Police Week. It's a perfect stop to join with other officers and ride into DC together.
Arrangements have been made for Blue Knights rates in Ohio and Bowie, Md. Reservations are the responsibility of individual rides.
On the evening of May 9, Blue Knights Ohio XVIII will get together at the hotel lobby in Ohio for dinner at 1900 hours. Transportation will be provided.
Please contact Jim Rose at 740-363-6616 or
jimrose@midohio.net
for additional information or questions. The Ohio motels are across the street from the Cracker Barrel Restaurant.
Hampton Inn
7329 SR 36-37
Sunbury, Ohio 43074
740-363-4700
ask for Blue Knights rate (BLU)
$78 with tax
Holiday Inn Express
7301 SR 36-37
Sunbury, Ohio 43074
740-362-3036
ask for Blue Knights block
$77.45 with tax
Comfort Inn
Bowie, MD
301-464-0089
$88.50
ask for Blue Knights block
Additional Information on COPSRUN can be obtained at